Using JMRI® to Operate Trains
OperationsPro: Modify Trains by Car Type Window
---
Opened from the Trains window Tools menu. Use this tool to quickly modify the type of Cars your Train will service. It's useful when adding a new Car Type to your Roster.
Menu Bar

Tools
Window - standard JMRI® menu
Help - standard JMRI® menu

Type
Copy

You can also Copy how all cars of an existing Car Type are to be serviced by your Train and apply those rules to another Car Type. To make a Car Type behave like another, first select the Car Type you would like to copy. The program will show which Trains can service that car type. Next, select the Copy.
The Car Type will now appear to the right of the Copy checkbox:

Now select the Car Type you want to apply these Trains to using the Type pop-up menu and to have both Car Types serviced by the same Trains.

Press to apply your choice.
---
Print Train by Car Types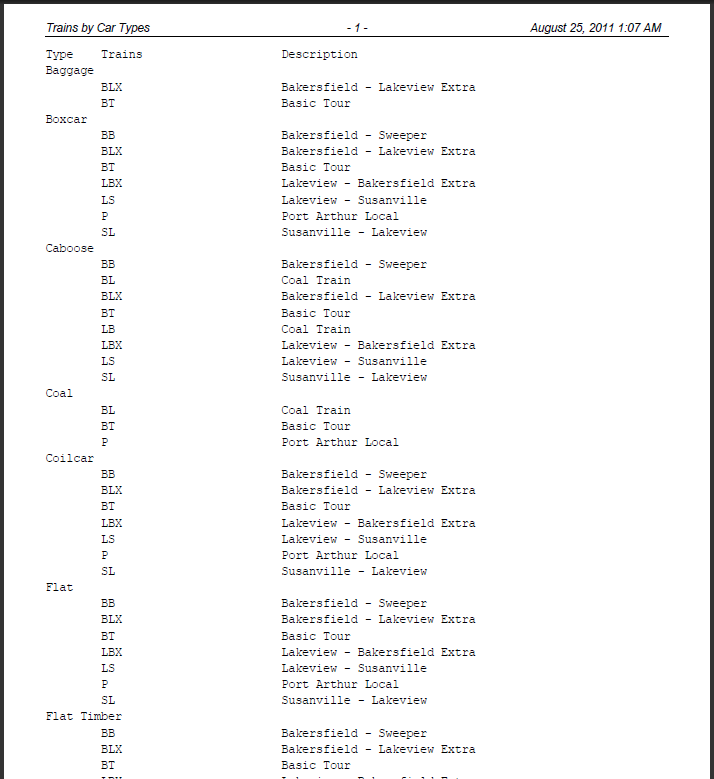 ---
Preview Train by Car Types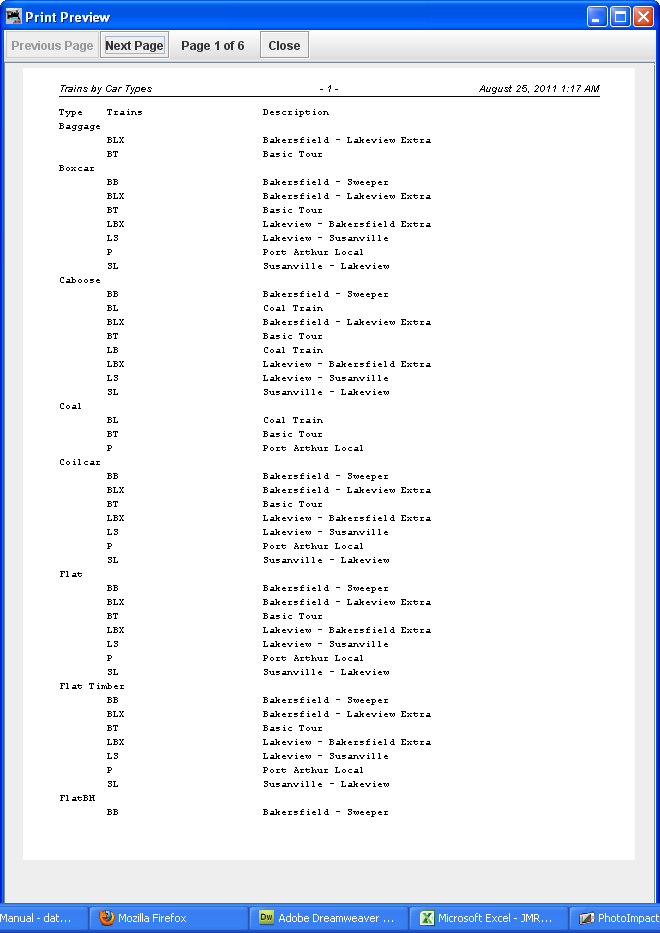 ---
---