Package jmri.jmrit.ussctc
Support for implementing USS CTC systems in JMRI.
Related Documentation
For overviews, tutorials, examples, guides, and tool documentation, please see: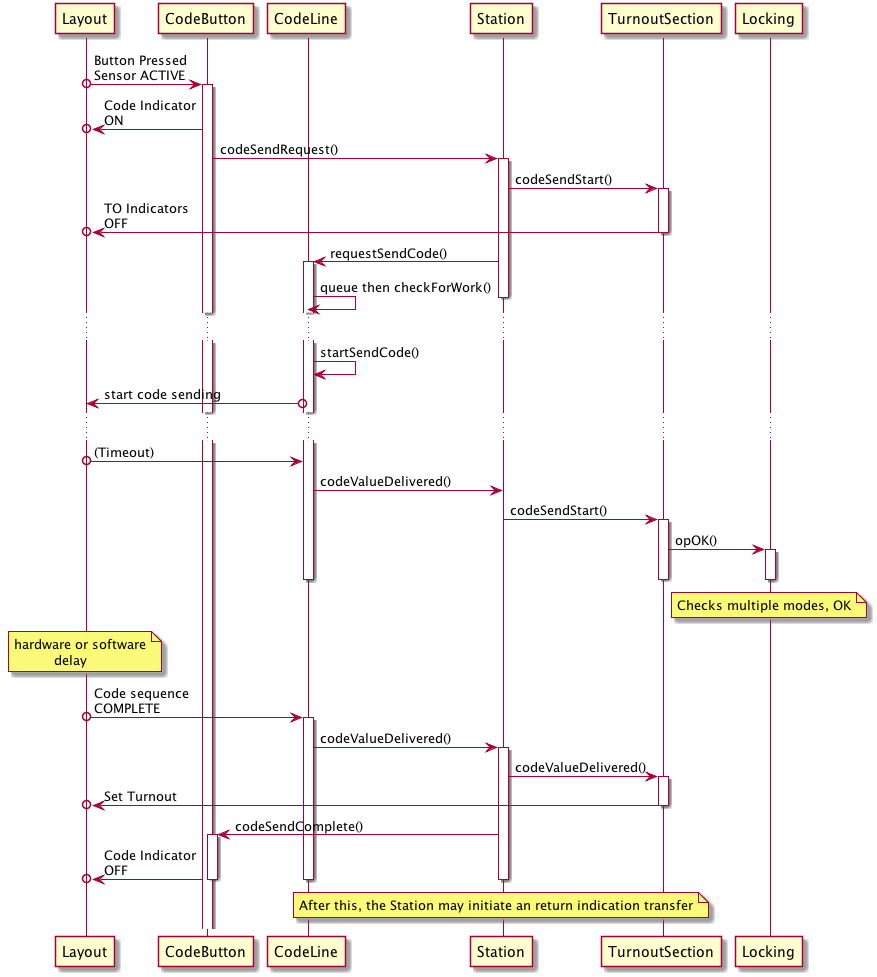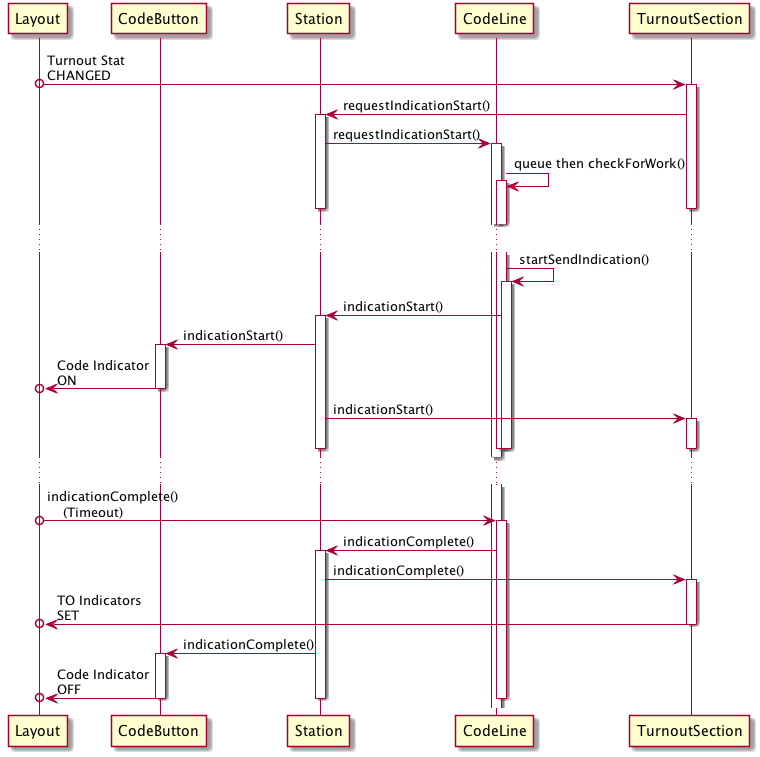 ---
There are a number of older tools remaining in this package:
Follower - connects a Turnout to the state of a Sensor. Useful for e.g. driving a turnout from a switch on the fascia, or to drive an indicator light on a physical panel from a senor. A veto sensor is optionally available, e.g. to prevent a turnout from being changed under a train.
OS Indicator - drives the lamp on the panel for a particular OS. Honors a separate lock/unlocked indication by showing occupied if the associated turnout has been unlocked.
Each tool is made of three parts:
A class that handles creation and editing of the underlying objects that implement the tool. For example, the OsIndicator class provides objects that can create the Routes and Logix needed to implement an OS Indicator.
A class to provide a JPanel for creating and editing the objects. For example, the OsIndicatorPanel class does this for OsIndicators.
A class to provide a default frame for embedding the panel. In the case of Os Indicators, this is OsIndicatorFrame. These are children of JmriJFrames so they can inherit the features expected ot a JMRI tool frame.
A class to provide an Action that will open the frame, e.g. for use in menus.
The underlying implementations for these are based on Logix and Routes, not on specific classes.
---
See Also:
Interface Summary

| Interface | Description |
| --- | --- |
| Bell | Interface defining operations for a CTC machine bell. |
| CentralSection<To extends Enum<To>,​From extends Enum<From>> | |
| Constants | Define common constants for the ussctc package. |
| FieldSection<To extends Enum<To>,​From extends Enum<From>> | |
| Lock | A Lock is the base interface for implementations that check layout conditions. |
| Section<To extends Enum<To>,​From extends Enum<From>> | |

Class Summary

| Class | Description |
| --- | --- |
| BasePanel | Refactored common routines and data for the GUI panels in this package. |
| Bundle | Provides standard access for resource bundles in a package. |
| CodeButton | Drive the interactions of a code button and code light on the panel. |
| CodeLine | Drive the code line communications on a USS CTC panel. |
| CombinedLock | Combines multiple locks into one with an AND operation. |
| Follower | Provide bean-like access to the collection of Logix, Routes, Memories, etc that make up a Follower. |
| FollowerAction | JmriJFrameAction to create and register a FollowerFrame object |
| FollowerFrame | User interface frame for creating and editing "Follower" logic on USS CTC machines. |
| FollowerPanel | User interface frame for creating and editing "Follower" logic on USS CTC machines. |
| LockLogger | Manages user-level logging information from Locks and Lock-like functions. |
| MaintainerCallSection | Drive a single Maintainer Call section on a USS CTC panel. |
| OccupancyLock | Lock if any of a list of sensors isn't INACTIVE. |
| OsIndicator | Provide bean-like access to the collection of Logix, Routes, Memories, etc that make up a OsIndicator. |
| OsIndicatorAction | Swing action to create and register a OsIndicatorFrame object |
| OsIndicatorFrame | User interface frame for creating and editing "OS Indicator" logic on USS CTC machines. |
| OsIndicatorPanel | User interface frame for creating and editing "OS Indicator" logic on USS CTC machines. |
| PhysicalBell | Derive a CTC machine bell via a Turnout output. |
| RouteLock | Lock if any of the SignalHeads controlling traffic over a turnout are not at stop. |
| SignalHeadSection | Drive a signal section on a USS CTC panel. |
| Station | A Station represents a specific codeline field station. |
| TimeLock | Lock if any of the SignalHeadSections controlling traffic are running time. |
| ToolsMenu | Create a "Tools" menu containing the USS CTC tools |
| TrackCircuitSection | Drive a single Track Circuit section on a USS CTC panel. |
| TrafficLock | Implements a traffic lock. |
| TrafficRelay | Models a traffic relay. |
| TurnoutLock | Lock if a turnout isn't in the desired state. |
| TurnoutSection | Drive a single Turnout section on a USS CTC panel. |
| TurnoutSection.TurnoutCentralSection | |
| VetoedBell | Derive a CTC machine bell via a Turnout output. |