Package jmri.jmrit.ussctc
Support for implementing USS CTC systems in JMRI.
Related Documentation
For overviews, tutorials, examples, guides, and tool documentation, please see: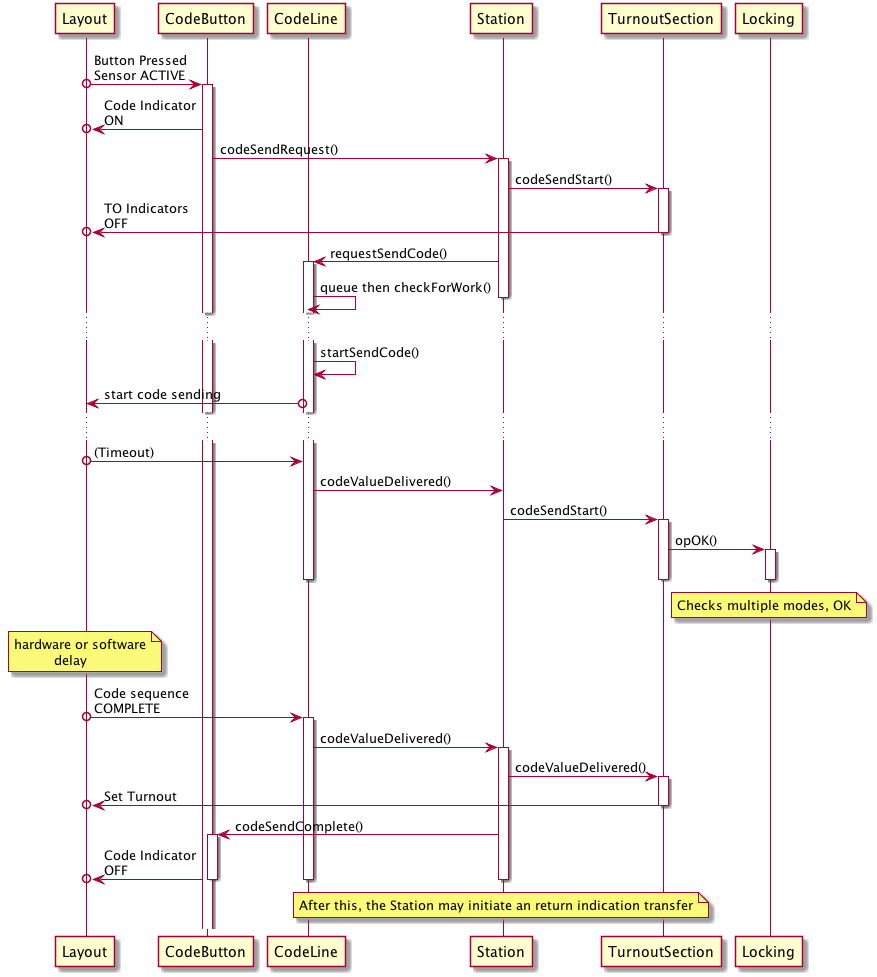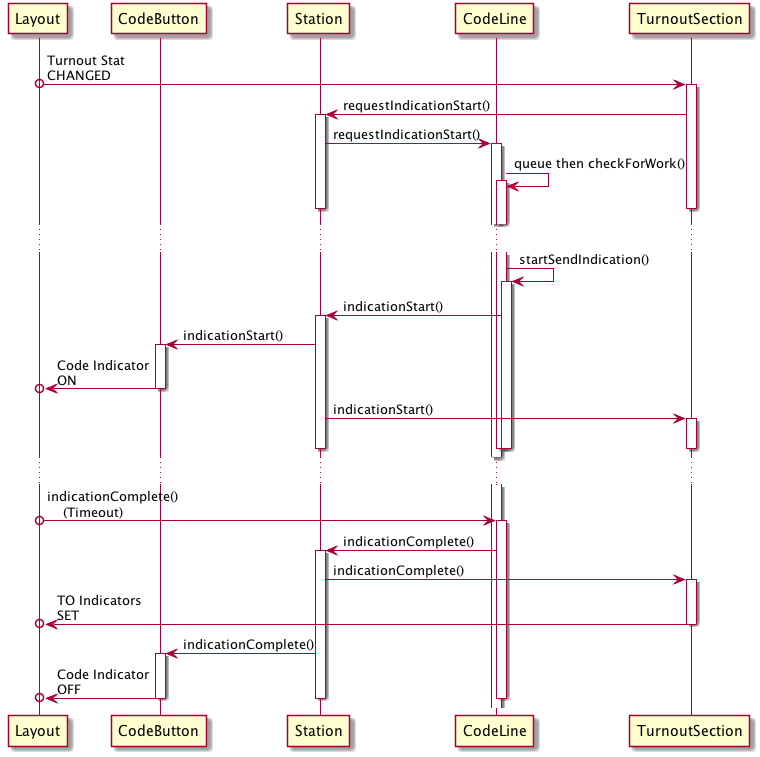 ---
These are intended to be connected together and initialized by Jython glue code. An example can be found in
https:jmri.org/jython/ctc
.
Some older tools also have *Panel, *Frame and *Action support classes, and are implemented and persisted via Routes and Logix. This approach didn't scale well enough, so is no longer being used in favor of the Jython approach.
---
See Also:
Interface Summary

| Interface | Description |
| --- | --- |
| Bell | Interface defining operations for a CTC machine bell. |
| CentralSection<To extends java.lang.Enum<To>,​From extends java.lang.Enum<From>> | |
| Constants | Define common constants for the ussctc package. |
| FieldSection<To extends java.lang.Enum<To>,​From extends java.lang.Enum<From>> | |
| Lock | A Lock is the base interface for implementations that check layout conditions. |
| Section<To extends java.lang.Enum<To>,​From extends java.lang.Enum<From>> | |

Class Summary

| Class | Description |
| --- | --- |
| BasePanel | Refactored common routines and data for the GUI panels in this package. |
| Bundle | Provides standard access for resource bundles in a package. |
| CodeButton | Drive the interactions of a code button and code light on the panel. |
| CodeLine | Drive the code line communications on a USS CTC panel. |
| CombinedLock | Combines multiple locks into one with an AND operation. |
| ComputerBell | Derive a CTC machine bell from the computer's speakers |
| Follower | Provide bean-like access to the collection of Logix, Routes, Memories, etc that make up a Follower. |
| FollowerAction | JmriJFrameAction to create and register a FollowerFrame object |
| FollowerFrame | User interface frame for creating and editing "Follower" logic on USS CTC machines. |
| FollowerPanel | User interface frame for creating and editing "Follower" logic on USS CTC machines. |
| LockLogger | Manages user-level logging information from Locks and Lock-like functions. |
| MaintainerCallSection | Drive a single Maintainer Call section on a USS CTC panel. |
| OccupancyLock | Lock if any of a list of sensors isn't INACTIVE. |
| OsIndicator | Provide bean-like access to the collection of Logix, Routes, Memories, etc that make up a OsIndicator. |
| OsIndicatorAction | Swing action to create and register a OsIndicatorFrame object |
| OsIndicatorFrame | User interface frame for creating and editing "OS Indicator" logic on USS CTC machines. |
| OsIndicatorPanel | User interface frame for creating and editing "OS Indicator" logic on USS CTC machines. |
| PhysicalBell | Derive a CTC machine bell via a Turnout output. |
| RouteLock | Lock if any of the SignalHeads controlling traffic over a turnout are not at stop. |
| SignalHeadSection | Drive a signal section on a USS CTC panel. |
| Station<To extends java.lang.Enum<To>,​From extends java.lang.Enum<From>> | A Station represents a specific codeline field station. |
| TimeLock | Lock if any of the SignalHeadSections controlling traffic are running time. |
| ToolsMenu | Create a "Tools" menu containing the USS CTC tools |
| TrackCircuitSection | Drive a single Track Circuit section on a USS CTC panel. |
| TrafficLock | Implements a traffic lock. |
| TrafficRelay | Models a traffic relay. |
| TurnoutLock | Lock if a turnout isn't in the desired state. |
| TurnoutSection | Drive a single Turnout section on a USS CTC panel. |
| TurnoutSection.TurnoutCentralSection | |
| VetoedBell | Derive a CTC machine bell via a Turnout output. |